KIRK Process Solutions Limited was established by Michael Kirk in London in 2009 to manufacture and supply a competitive range of K-SEP specialist separator internals and Highspeed KSME axial swirltube cyclones for the oil & gas and process industries. Our core products are based on our unique cyclone technology invented and patented by GESIP in Berlin and subsequently developed by our own personnel.
Since we opened for business we are delighted to have:
Completed some 400+ orders for K-SEP® Internals to customers all over the world
Delivered well over 20,000 KSME™ Axial Cyclones (Swirltubes) for gas treating applications, with a combined capacity around 25 Billion SCFD of gas.
Supplied SEP-Calc™ software to over 40 clients to help them design and optimise separation systems
Won the Queen's award for Enterprise (International Trade, 2019)
It has always been our ambition to help our customers to continually improve their understanding of the optimum choice of separation solution available for their applications (via our software, consulting and training services) as well as supporting their businesses with our wide range of competitive products which are maintained up to date through our continued investment in research and development.
To broaden our geographical capabilities, from 2022 KIRK Process Solutions products are available from a number of specialist Licensees around the world, replacing the central manufacturing model used prior to this time.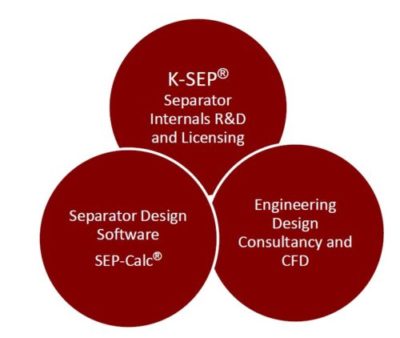 Michael Kirk owns 100% of KIRK Process Solutions Limited and 30% of HAT International Limited.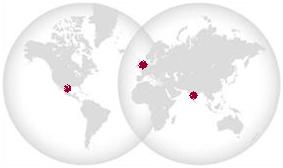 Registered in England & Wales 7007824
UK VAT Registration No GB 977 8088 48