KIRK Process Solutions Limited was established by Michael Kirk in London in 2009 to manufacture and supply a competitive range of K-SEP specialist separator internals and Highspeed KSME axial swirltube cyclones for the oil & gas and process industries. Our core products are based on our unique cyclone technology invented and patented by GESIP in Berlin and subsequently developed by our own personnel.
In 2011 KPS opened a Technology Centre in Pune, India, and appointed Abhijit Phatak as General Manager to develop our presence in the region as well as to expand our detailed engineering capabilities and supervise the manufacture of our products in the area.
To broaden our geographical capabilities, KPS can offer products manufactured in the USA, Europe and Asia to our world-wide customer base.
KPS has a OEM agreement with HAT International Limited (mass transfer specialists) who market the Highspeed KSME swirl mist eliminator and KMCE multicyclone ranges under their AlphaMIST trade name.
Michael Kirk owns 100% of KIRK Process Solutions Limited and 30% of HAT International Limited.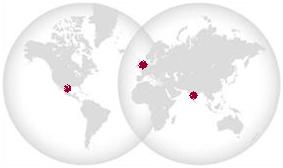 Registered in England & Wales 7007824
UK VAT Registration No GB 977 8088 48