Mike KIRK – Chief Executive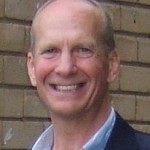 Mike graduated in 1978 from the University of Surrey with a B.Sc. degree in Chemical Engineering, the course including a year at South African Pulp & Paper manufacturer SAPPI. Following a graduate training year at British Gas, he joined the London office of Black, Sivalls & Bryson in Project Management and Proposals/Process Design roles, specialising in oil and gas production systems. He became a Chartered Engineer in 1984. This grounding enabled him to establish the first of his own businesses – KCC Process Equipment Limited – in 1985.
Under his Chairmanship KCC rapidly established itself as a market leader in separation and gas dehydration technology and built up a world-wide track record supplying countries globally such as Brazil, Nigeria, Gabon, Norway, Denmark, the UK, Russia, Libya, Saudi Arabia, the UAE, Oman, Yemen, India, Malaysia and China.
In the years 1985-2002 KCC set up companies in London, Abu Dhabi and Houston as well as acquiring a fabrication shop in Sussex, UK and obtaining ASME 'U' stamp certification. KCC won the Queen's Award for Export in 1993 and in 2002 the shareholders agreed to sell the business to Petreco, who in turn sold the group the following year to Cooper-Cameron.
Between 1994 and 2009 Mike served on the Board of the Energy Industries Council trade association, latterly in the role of Chairman of the Performance & Remuneration Committee.
During 2004 Mike signed an exclusive deal to market a specialist range of Highspeed™ cyclone products developed at Berlin University, for mist elimination and mass transfer applications.
In 2005 Mike bought a share in HAT International Limited – a specialist mass transfer internals business – and joined as Joint Managing Director. He helped expand the business, widen the product range, achieve ISO 9000 accreditation and establish branches in Pune and London before starting KIRK Process Solutions Ltd in 2009.
John SHUTTLEWORTH – Project Manager
John graduated in 1979 from Bradford University with a B.Eng degree in Chemical Engineering. The thin sandwich course included work placements in Speciality Chemicals, Pharmaceutical and Petrochemical Research organisations.
In 1981, after graduate training with Fisons Fertilizers (now Norske Hydro), he joined the London Office of Black Sivalls & Bryson as a proposals/process design/commissioning engineer specialising in upstream oil separation and gas conditioning systems.
In 1985 he joined Wimpey Engineering as Senior Process Engineer specifically to work on the conceptual design of the Shell Gannet North Sea development and after this moved onto detailed design projects in Flue Gas Desulpurisation, Radioactive Effluent Storage and Edible Oil Refining.
In 1988 he joined the oil/gas separation and gas conditioning modular equipment supplier, KCC Process Equipment, as Project Manager and shareholder. As the company grew, he took positions of Operation Director and then General Manager/MD London office until the company was acquired by Petreco in 2002. After the sale to Petreco and then Cooper Cameron in 2003 he remained as Operations Manager.
In 2007 John joined the major Engineering Contractor, Petrofac, as a Senior Engineering Manager and was responsible for the engineering management on many oil and gas upstream FEED and Detailed Design projects executed in the UK, Middle East (Sharjah) and Nigeria (Septa Energy facilities development).
Since 2018 John has been working with Kirk Process Solutions and since 2021 also with HAT International in a Project Management role.