KSME AXIAL CYCLONE SWIRLTUBES provide compact and economic solutions to fine mist and particle separation at low, medium and high pressure
The KSME Swirl Mist Eliminator provides a high degree of separation of fine droplets and dust even at high operating pressures. It can be positioned vertically or horizontally within a separator vessel.
Due to its high capacity it is ideal for retrofitting into existing separators when higher throughputs are required with improved efficiency. In new build applications these axial cyclones will result in significantly smaller vessels and hence give considerable weight savings and cost reductions.
The KSME (also known as the Highspeed™) axial swirl cyclone is extremely efficient, even at higher pressures when vane packs lose their performance, and also when processing liquids with a low surface tension.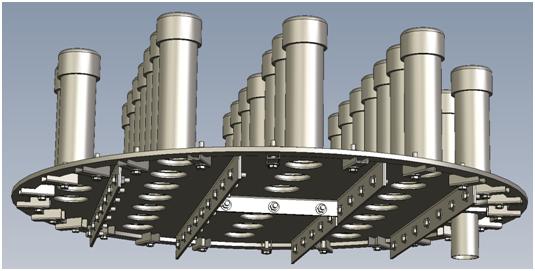 KEY FEATURES & BENEFITS
♦ High gas throughput capacity
♦ Typically 2/3 of the size of vane pack KO drums
♦ Typically 1/3 the size of wire mesh KO drums
♦ Major savings in vessel weight and cost
♦ Excellent performance at very high pressures
♦ Tolerates solids; motion; cures foaming
♦ Low maintenance
♦ Available in stainless steel or plastics
♦ Excellent turndown with pre-coalescer
♦ Low pressure drop (30 mbar)
♦ 100+ reference installations
KSME axial swirl cyclones are available in Stainless Steel Grade 316L as well as Glass Filled Polyamide as standard; other materials are available if required.
Installation is usually much simpler than other competing brands due to the unique (patented) separator cap device and the convenient quick-fitting mounting clamp.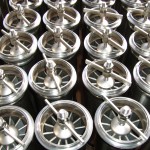 See HOW IT WORKS for more information!
Common Applications Include…
Compressor Suction & Discharge Drums
Fuel Gas Filtration
Pipeline Scrubbers
Oil & Gas KO Drums
Particle Filters
Engine Intake Air Filters